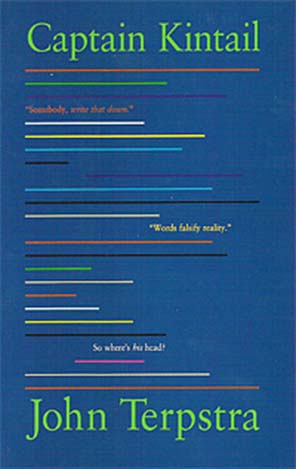 available from the author
A weekend get-together, in late June, at a lakeside camp. A summer camp, in the traditional sense: large dining hall, with attached bunkrooms & counsellor quarters; a few cabins close by, in the trees — each with a long Indian name carved or painted above the doorway. / Though still standing, with its view of the lake, the old wooden dining hall has been replaced by one made of concrete and steel, which has the look & feel of an airplane hanger. / Enter the group that has reserved the camp for this weekend — their seasonal retreat. / It rains.

Captain Kintailwon the 1992 CBC Radio Literary Competition. It was recorded and aired on the CBC / FM program Writers & Co.